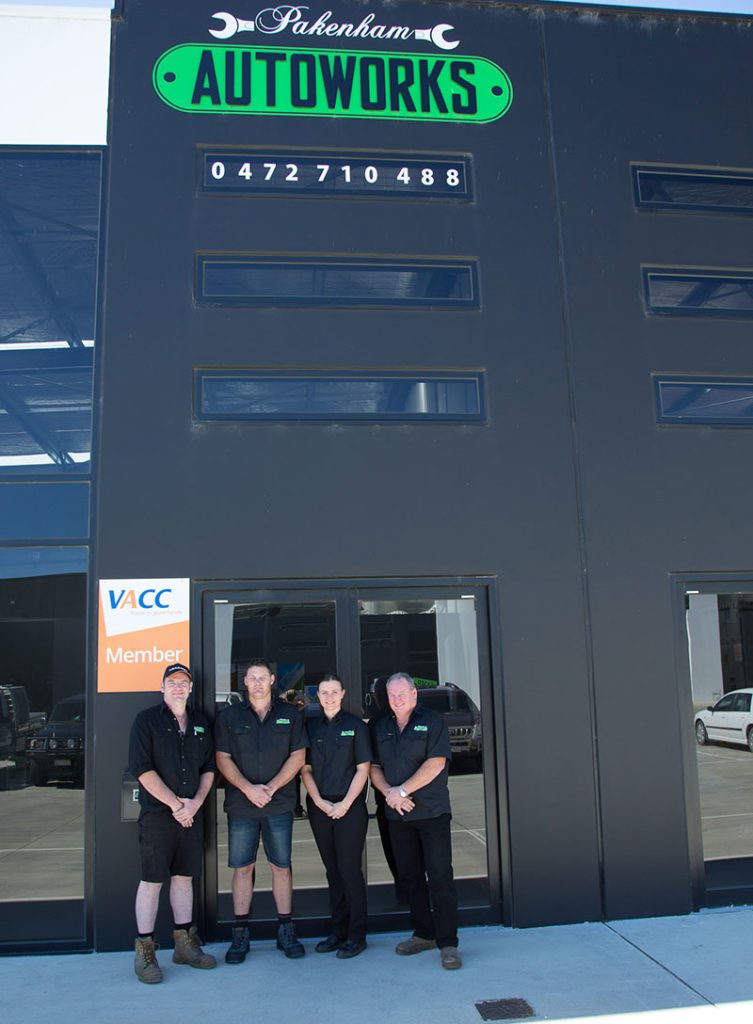 ABOUT US
Pakenham Auto Works was established by Adam Milnes and Graham Wheeler in 2017 at 2/3 Sharnet Circuit, in Pakenham, Victoria.   Adam has extensive fabrication experience, open wheel racing experience, has engineered products for Monash University, and worked as a race engineer in speedway racing for 10 years, and worked as a mechanic at a transport company from 2007 – 2017, before he felt he had enough experience to open his own workshop.
Adam works alongside Graham, who has over 35 years experience in the automotive industry, and ran a large transport company for 15 years before joining Pakenham Auto Works.
Dave has over 20 years of experience in automotive repairs, and has worked on buses, agricultural equipment, forklifts, and mining fleets. He also has experience working in a small automotive workshop and driving heavy trucks, before joining Pakenham Auto Works.
With our extensive experience in all fields of mechanical and automotive repair, we are confident in saying that we can fix any problem you bring us.
To take a more detailed look at our services, click here.
If you have any questions about our business, contact one of our friendly staff today!